Description
Royal AUSNZ Kids Calcium tablets
ROYAL AUSNZ Kids Calcium, Vitamin D3 & K2 tablet contains a balanced mineral & vitamin complex essential for bone health and growth during the growing years. Calcium is the foundation of bone structure and building, Vitamin D3 aids absorption of calcium in bones, Vitamin K2 increases bone density and Zinc to further support bone development, this product provides an overall support & promote healthy bone growth.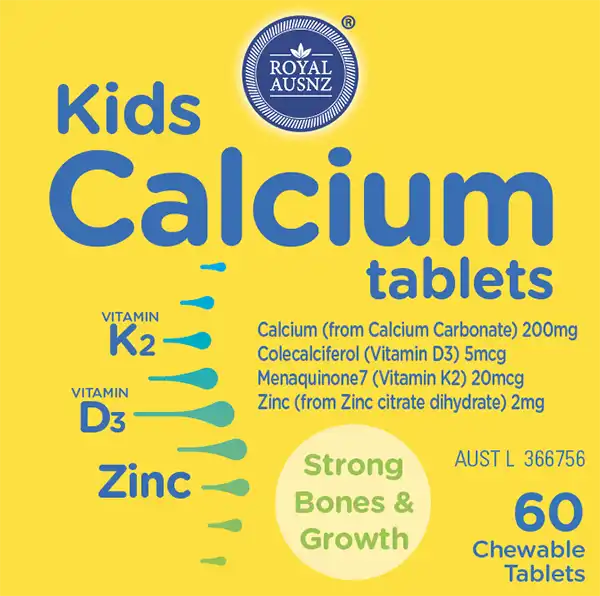 Ingredients
Calcium carbonate (Equiv. Calcium – 200mg),Colecalciferol (Vitamin D3),Menaquinone7 (Vitamin K2),Zinc citrate dihydrate (Equiv. Zinc – 2mg)
1 to 3 tablets per day or as directed by your healthcare practitioner.
Vitamin supplements should not replace a balanced diet. Contains milk & milk product. Contains lactose. KEEP OUT OF REACH OF CHILDREN Do not use if seal have been tampered with. Store in a cool, dry place under 30°C and away from direct sunlight.